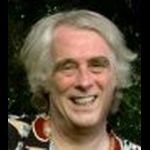 Since 1991, Gary David Bouton has authored over 25 books covering different topics, but they all revolve around a central theme: how does today's individual express themselves artistically? The author has been illustrating professionally for over 30 years, and Mr. Bouton makes a point to share with readers not simply what applications tools do, but how they can be used to produce whatever is on the reader's mind.
Gary has written the Inside Adobe Photoshop series, books on video editing, 3D modeling, and creating Web content. Most recently, Gary has finished co-authoring Photoshop CS4 QuickSteps, and the Xara Xtreme Official Guide, published by McGraw-Hill.
Gary has over 20 years experience creating television commercials and magazine ads as an advertising agency Art Director. He has had hands-on experience with traditional and digital illustration, 3D modeling, digital video, and Gary currently creates animations and scores music for television commercials in Australia. The winner of four international awards in design and Desktop Publishing, Gary has also authored several articles for photography and digital imaging magazines.
As the new steward of The Xara Xone, Gary hopes to bring some of the personal excitement of his work to the Xara community through discussions, tutorials, and sharing his work.
You could contact Gary on Google+. But he would MUCH rather have you talk to you in the XaraXone fourm on TalkGraphics or directly in email.