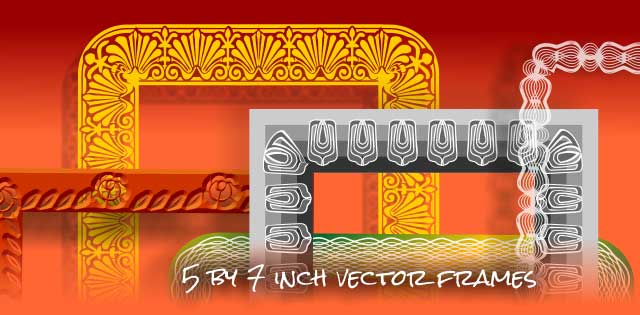 Framed Again!
by Gary Bouton (Gare online)
Five vector frames in a Xara multi-page document should come in handy the next time you want to illustrate a picture of a room with a picture framed on the wall, and that picture contains a room with a…okay, that's only one idea for their use. They're elegant, intricate, and most importantly they're free in this month's Giveaway. Picture that!
All Contents Copyright © 2014 Gary Bouton. All Rights Reserved. These files and any associated materials may not be redistributed without permission.
Gary David Bouton has been drawing with traditional tools for almost 40 years, and with digital tools such as Xara for close to 20. As large a fan as he is a practitioner, Gary encourages others to express themselves artistically through his writing, the over 25 books on graphics he's had published, through the videos and tutorials he creates for The Xara Xone, and through his online school, Exclamations. You can send him some email, visit his personal website, or better yet drop on over to the Xara Xone Forum on TalkGraphics and talk to Gary and the rest of the Xara community.