May 2012
Requirements:
Xara Xtreme

Xara Xtreme Pro 5

Xara Photo & Graphic Designer 6 or 7 or MX

Xara Designer Pro 6 or 7 or X
May2012XaraXoneTuteFiles.zip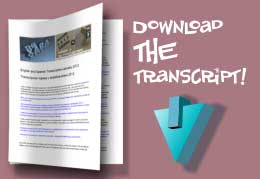 If it is easier for you to read along while watching the video, I've provided the script I wrote for this video. It is not word-for-word for what I ended up saying, but it is very close. It is in PDF format.
If you'd like to translate this document or provide a translation for the video captions, please post in the Xara Xone forum at TalkGraphics.
Tutorial
You might notice a pattern going on here: all is well, because Gary Bouton shows you how to create seamless tiling patterns with Xara Designer Pro X this month. Imagine being able to build an intricate image tile that fills any shape for any purpose. Stop imagining now! Download the tutorial Zip archive and tuck into this month's tutorial video.
Support and comments and discussion for this tutorial is on TalkGraphics.com in the releated Xara Xone fourm thread The May 2012 Tutorial Discussion. Come on over and show us how you've put this tutorial to use.
Bonus—Gary Priester Takes a Look at Xara Designer Pro X (v8)
Xara Xone's Host Emeritus takes an in depth look at the the first major update to your favorite drawing program, the brand new Xara Designer Pro X (v8). Discover what's new NOW!