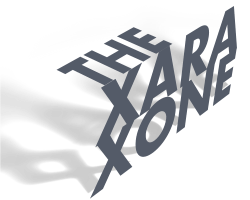 If you think you have a knack for good design and want the world to know about it, Xara Xone's "Call for Entries" is just the place to contact your host and earn a place on the Rising Xara Stars gallery!
And if you think you have something to teach, here's your opportunity and here's your forum.
What do you say we make Xara a real, vital, active community by sharing? This is a trick question, the answer is "yes", and all you need to do to agree, is to click below!
Contact Gare
Xara Galleries Wanted. Xara Tutorials Wanted.